Counseling Corner
Welcome to the Counseling Corner!
Get to know your school counselor.  We are here to help! Mr. Sean Anthony
Middle School Counselor, Grades 6-8
santhony2@philasd.org
Counseling Room Google Classroom Code: odkyob5
8th Grade School Selection Google Classroom Code: 7extot7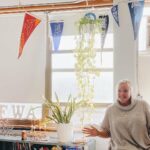 Ms. Tina Carugno
High School Counselor, Grades 9-12
tcarugno@philasd.org
HS Opportunities Google Classroom Code: y7wltmb
Class of 2024 Google Classroom Code: gg72sl5
Naviance
Students use Naviance to research schools, to request and submit letters of recommendation to colleges and universities, and to request transcripts.  The Naviance program can be accessed on the district portal. Senior students applying into post secondary programs MUST add their college/university to the Naviance account, and link their Common Application for electronic submission of application documents.
SAT and ACT testing
By early fall of the senior year, students should have completed the SAT and/or ACT testing.  All registrations are done online through the College Board website.  Please see your counselor for fee waivers.  Students can access scores for the SAT and PSAT in their College Board accounts. Personalized test prep is available for FREE on Khan Academy.
Student Aid: FAFSA & PHEAA
Students must complete the Free Application for Federal Student Aid.  The office of Federal Student Aid provides grants, loans, and work-study funds for college or career school. Students planning to attend college in PA are strongly encouraged to complete the PHEAA. This PA State Grant Program is a financial aid program that assists eligible Pennsylvanians afford the costs of higher education at the undergraduate level. More information is linked on the right.
Individual family FAFSA completion sessions are available. Email:lschroeder@12plus.org
Scholarships
Check out the School District of Philadelphia's scholarship bank, linked on the right, for opportunities. Scholarships can also be found on each student's Naviance account.  Seniors should join Ms. Carugno's Google Classroom page for additional scholarship opportunities.
Students in grades 9-11 looking for for an additional course opportunity, summer program or internship should join Ms. Carugno's Google Classroom for posted opportunities.
IB Diploma Credit
Many institutions offer course credit for the full IB diploma and individual DP courses. The list linked on the right outlines credit offerings at four-year and two-year institutions.  Check individual university admission policies regarding transferable IB credit.
College Fairs
PASSHE College Fair
Where: School District of Philadelphia Building ​ 40 N. Broad Street (In the Atrium)
​When: Wednesday, Nov. 29, 2023 from 4 to 7 pm​​​​
Meet with representatives from all 10 State System Universities​​.
Learn about the adm​ission process.